This Preowned game may not include the original box art or manual,
but we all know it's what's on the inside that counts!
On the rare chance your game is anything less than awesome give our Customer Service Team a call and we'll organise a free return and replacement.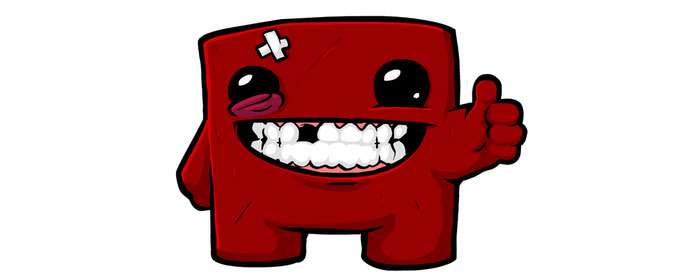 Mighty meat
It's your chance to become a veal hero
Fast Paced Action Platformer
300 Levels
Epic Boss Battles
Bandage Girl has been kidnapped by the evil Dr. Fetus – which means it's time for the most unlikely of heroes to show he has the chops. Only a small, skinless, cube-shaped lad named Meat Boy can save his girlfriend from a fate worse than death.
Chase the dastardly tux wearing Dr. Fetus over 300 levels designed to put your skills through the meat grinder. With crushingly devious traps and epic boss fights, you'll need fine control and split-second timing to avoid being turned into mince in this unforgettable retro styled adventure.
Our meaty hero will leap from walls, over seas of buzz saws, through crumbling caves and pools of old needles. Sacrificing his own well being to save his damsel in distress. Super Meat Boy brings the old school difficulty of classic NES titles like Mega Man 2, Ghost and Goblins and Super Mario Bros. 2 (The Japanese one) and stream lines them down to the essential straight forward twitch reflex platforming.