This Preowned game may not include the original box art or manual,
but we all know it's what's on the inside that counts!
On the rare chance your game is anything less than awesome give our Customer Service Team a call and we'll organise a free return and replacement.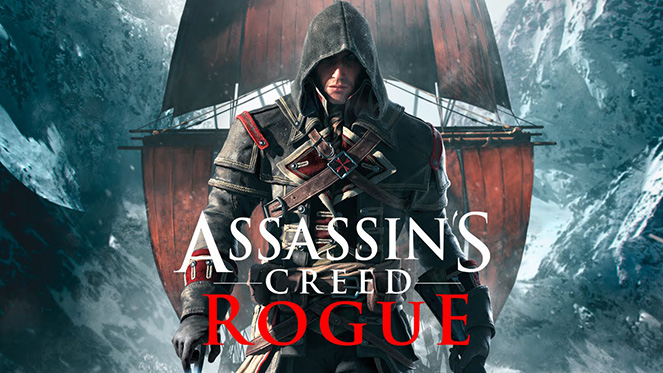 Story
18th century, North America. Amidst the chaos and violence of the French and Indian War, Shay Patrick Cormac, a fearless young member of the Assassin Brotherhood, undergoes a dark transformation that will forever shape the future of the American colonies. After a dangerous mission gone tragically wrong, Shay turns his back on the Assassins who, in response, attempt to end his life. Cast aside by those he once called brothers, Shay sets out on a mission to wipe out all who turned against him and ultimately become the most feared Assassin hunter in history.
Introducing Assassin's Creed Rogue, the darkest chapter in the Assassin's Creed franchise yet. As Shay, you will experience the slow transformation from Assassin to Assassin Hunter. Follow your own creed and set off on an extraordinary journey through New York City, the wild river valley, and far away to the icy cold waters of the North Atlantic in pursuit of your ultimate goal to bring down the Assassins.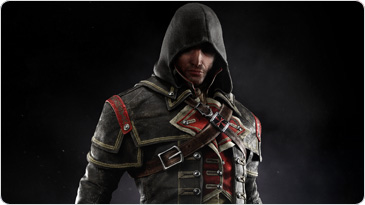 Become the Ultimate Assassin Hunter
For the first time ever, experience the Assassin's Creed universe from the perspective of a Templar. Play as Shay, who, in addition to the deadly skills of a Master Assassin, also possesses never before seen skills and weapons.
Slowly Descend into Darkness
Witness Shay's transformation from an adventurous Assassin to a grim and committed Templar willing to hunt down his former brothers. Experience first-hand the events that will lead Shay down a dark path and set him on a course that will forever change the fate of the Assassin Brotherhood.
New and Improved Naval Gameplay
Cast off in your ship, The Morrigan, and fight your way through the icy seas of the North Atlantic and the narrow waters of America's river valleys. Assassin's Creed Rogue builds on the award winning naval experience from Assassin's Creed IV Black Flag with all new gameplay.
Vast Diverse Open World to Explore
Shay's story will allow you to explore three unique environments. The North Atlantic Ocean. Experience the cold winds and towering icebergs of the arctic in this expansive naval playground. The River Valley. A large hybrid setting of the American Frontier mixing seamless river navigation and ground exploration. New York City. One of the most well-known cities in the world, fully recreated as it existed in the 18th century.